Winners of the « Prix Littéraire des Femmes de l'économie 2016
Each year, the  « Prix Littéraire des Femmes de l'économie » (Women in the Economy Literary prize) grants a book highlighting personal development, professional advancement for women, or gender diversity.
The prize was awarded on Friday, December 2nd at the Potocki Hotel (Paris, 8e) by Nicole EtchegoÏnberry, Chairman of the Board of Caisse d'Epargne Loire-Centre, President of the network « Les Elles de BPCE » and National sponsor of les Femmes de l'Economie 2016.
____________________________________________________________
We are very proud that the French version of our book « Gender balance: when men step up » (« Mixité: quand les hommes s'engagent », Eyrolles) was allocated this special prize. Congratulations to the finalists, Catherine Sexton and Valérie Pascal for their work « Le Grand Livre de l'égalité femmes-hommes; Refléchir autrement, agir pleinement » (Afnor Editions)
  .
Nominees for the 2016 «  Human Resources book of the year Award » 
Established in 2000 in France by Syntec Recrutement, in partnership with Sciences Po and Le Monde, the « Human Resources book of the year Award »  (« Prix du Livre RH ») rewards each year the best published HR work, based on 6 fundamental criteria: the originality of the topic, the quality of the process and arguments, the demonstration and scientific basis, the readability, the contribution to wider reflection and finally the relevance regarding action.
The 16th edition took place on Tuesday, September 26th and we were truly honored to have our book part of the four final contestants amongst the 90 books initially selected!
Congratulations to the laureate Jean-Noël Chaintreuil for his book RH et Digital (Editions Diateino) !
Take a look at Le Monde's article about the award (in French) : Prix du Livre RH: la transformation numérique s'est imposée aux DRH

Because men too can benefit!
Maybe you're skeptical about what men have to gain from greater gender balance. Maybe you're reticent to speak up about a sensitive subject. Perhaps you're wondering how to get more men to join the gender balance debate. Or maybe you just want to take part in one of the major managerial transformations facing companies in the 21st century.
Gender balance: when men step up. Because men too can benefit!
Today's leaders have much to gain from greater gender balance, be it in their personal lives or at work. The leaders interviewed for this book are categorical: gender balance is a tool to transform organisations and to build competitive advantage. But it is also a means to address men's – and Gen Y's – growing aspiration for flexibility and innovative ways of working.
This book clarifies the business case for gender balance, explores what men have to gain, provides the basic knowledge to engage debate and action plans – and get other men on board. Twelve leaders explain why they have personally taken a stand on gender balance and put it high on their list of strategic priorities
The book will help men and women understand the pillars of masculine identity, and why change in organisations is so difficult. It resolutely takes the man's point of view in the hope of rebalancing a debate too often confined to women, to political correctness or to conforming reluctantly to equality laws.
As men and women's aspirations converge, we hope this book will bring new perspectives, a new language – and a more balanced view of gender balance!
Authors : Marie-Christine Mahéas, Jérôme Ballarin, Armelle Carminati, Laurent Depond, Sandrine Devillard, François Fatoux, Antoine de Gabrielli, Alexandre Jost, Cécile Kossoff, Margaret Milan, Kunal Modi, Jean-Michel Monnot, Marie-Claude Peyrache, Véronique Préaux Cobti, Valérie Rocoplan, Patrick Scharnitzky, Catherine Vidal, Avivah Wittenberg-Cox.
CEO interviews : Henri de Castries, Carlos Ghosn, Gérald Karsenti, Michel Landel, Noël Le Graët, Christophe de Margerie, Gianmarco Monsellato, Frédéric Oudéa, Guillaume Pepy, François Pérol, Franck Riboud, Stéphane Richard.
With the support of :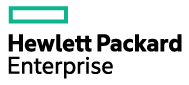 In collaboration with :